Hee Jin Kim L.Ac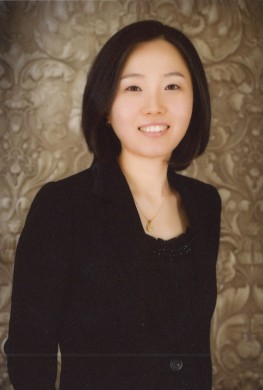 Hee Jin Kim L.Ac. is a Board Certified Diplomate in Acupuncture from the National Certification Commission for Acupuncture and Oriental Medicine (NCCAOM). She is also certified by the Council of Colleges of Acupuncture and Oriental Medicine (CCAOM) in Clean Needle Technique and she is state licensed as a Licensed Acupuncturist in VA and MD. She has more than 10 years of clinical practice in Acupuncture and Chinese Herbal Medicine in China and the U.S.
Hee Jin Kim L.Ac believes in that health is the result of balance and harmony in the body. When the body is unbalanced, pain occurs. Acupuncture is used to help regain the body's natural balance. Tired of managing pain with medication? She believes in her expertise will bring the best healing to your physical and mental health and social well-being. Hee Jin Kim L.Ac is specialized in treating Headache, Chronic pain, Digestion Problem, Allergies, Sinus, Fertile support, Immune support, Menstrual disorders, IBS, Chronic constipation, Pain management etc.,
Work Experience
Active Care Chiropractic & Acupuncture Clinic
The only acupuncture provider in clinic, diagnosis and explain treatment options and procedures to the patient and responded to their questions and concerns, administered acupuncture, according to standard operating procedures. Provided Acupuncture and Traditional Oriental Medicine in the treatment and prevention of disease.
Kim's Acupuncture Clinic, Associate acupuncturist
As associate acupuncturist, Produced complete, accurate, uniform and explicable examinations.
Administered acupuncture, according to standard operating procedures.
Delivered high-quality customer service.
Education
Nanjing University of Chinese Medicine Clinical program
Beijing University of Traditional Chinese Medicine, Master of Degree Course of Acupuncture
Nanjing University of Traditional Chinese Medicine, Bachelor of Degree Course of Chinese Medicine
Licenses
NCCAOM License in Acupuncture
Licensed Acupuncturist in VA and MD